Melina nació en Buenos Aires. Graduada de la Universidad ArtEZ Arnhem-Holanda, Licenciada en Arte (EDDC creadora de danza) 2005, y de la Universidad de Londres Royal Holloway, Maestría en Teatro Físico 2007. Formada en la Técnica Release con Mary O'Donnell.
creadora escénica
investigadora
docente
Lleva más de 20 años de actividad sostenida con referentes y agrupaciones de la escena local e  internacional
Se desempeña como colaboradora de compañías internacionales y coach de artistas. Cabe destacar su trabajo como intérprete y creadora en las obras Nothing to hide de la compañia PiccoliProduction de Suiza, con quienes trabaja desde 2007; The paradox of a future in the occidental paradigm del colectivo de artistas Fingersix (con quienes colabora desde 2005) obra que contó con el apoyo de la comunidad europea, How do you imagine the devil donde dirigió el solo de la artista estadounidense Dani Brown, Materials for a small winter del coreógrafo y escritor escoces Angus Balbernie, M de la coreógrafa Griega Sofia Mavragani. Así como asesorando a Laia Fabre, artista de performance y escenografía Viena; Dani Brown, artista de performance Berlín; Antje Pfundter, coreógrafa Hamburgo; Sebastián Bianchetti Modelo Buenos Aires – Milán; MARTE, Área de escénicas de CCMatienzo Buenos Aires; Grupo ObCaenum, compañía de teatro experimental San Juan; Andoro artista visual-sonoro Bolivia; Robert Steijn, coreógrafo holandés; Mattiya cantante Canadá, entre otros.
Investigación & Formación
Sus proyectos han sido apoyados por importantes instituciones y organismos a nivel nacional e internacional: Kodachrome theater Zurich, Plataforma Lodo, Plataforma Berlín, Goethe Institut, Ministerio de cultura de CABA, Ministerio de Cultura de Argentina, Fondo Nacional de las Artes, Fondo Metropolitano de la cultura y la ciencia CABA, Prodanza CABA, Proteatro, Instituto Nacional del Teatro, Mecenazgo Cultural, La Manzana de las Luces, Embajadas de Grecia y Suiza en Argentina, Centro cultural de España en Buenos Aires (CCEBA), Fundación cultural suizo argentina, Embajada de Argentina en Grecia, Inglaterra y Suiza, Teatro Nacional de Escocia, Asociación Abuelas de Plaza de mayo, Amnesty International, Comuna de Gorizia-Italia y diversas fundaciones privadas
Creaciones y participaciones en torno a la producción y gestión / militancia
Es directora del Centro de Investigación CILEM y socia fundadora de la Asociación Civil LEM. Miembro de la red Fingersix e IDOCDE en Europa; de ESCENA (Organización de salas teatrales independientes), Frente de Emergencia de la Danza, colectivo Escena Política y la sala PLANTA de Investigación & Creación Transversal en Argentina. En Buenos Aires, fue directora artística de la sala y estudio independiente Espacio LEM (2010-2017). Con el objetivo de promover el intercambio de conocimientos y para ampliar el alcance y repercusiones de los proyectos, ha producido textos teóricos, gestionado festivales y organizado tertulias, entrevistas a artistas, científicos, pensadores.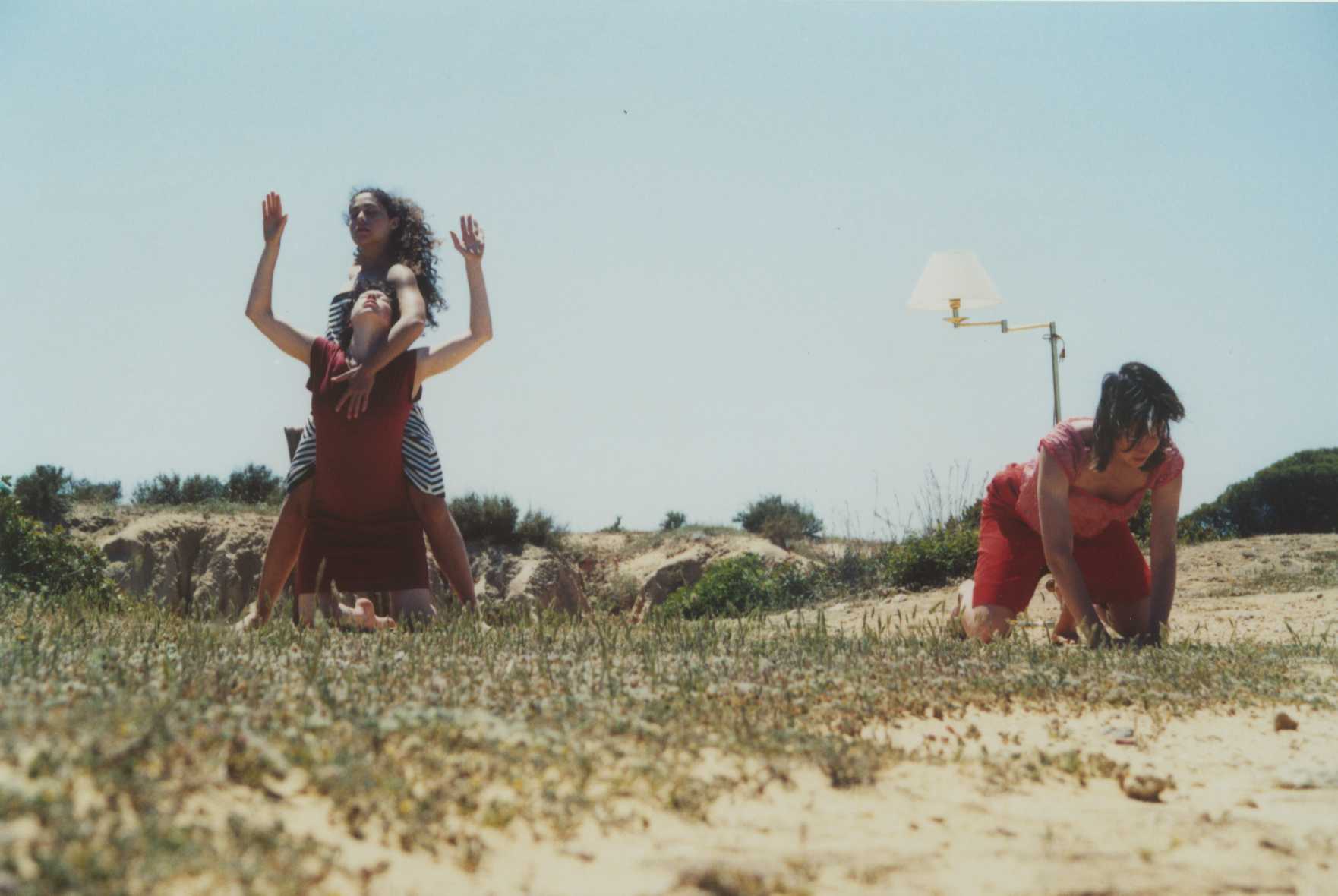 creaciones en torno a la formación
Desde 2007 lleva adelante programas de formación, El Intérprete_The Performer, el cual comparte con compañías, universidades, conservatorios y centros de estudio privados adecuando los programas a las distintas necesidades y contextos de producción artística. Organizado por: Instituto Universitario Patagónico, Teatro del Bicentenario San Juan, Museo de Bellas Artes Salta, Universidad Nacional de Jujuy, Teatro la mar en coche Jujuy; Espacio Ramona Córdoba Capital; Theater Im Bahnhof, Austria; Escuela Aktina Atenas; Northern School of Contemporary Dance NSCD Inglaterra; Tanzhaus Zurich Suiza; Tanzfabrik Berlín; Maestria SODA-Universidad HZT Berlín; Gessnerallee Theater, Suiza; Teatro Nacional de Escocia; Conservatorio RSAMD Escocia; Centro de danza Isadora Duncan Atenas; Kampnagel K3, Hamburgo; Summer School Dance House-Glasgow Escocia; Escuela de danza Carmen Senra Madrid; POLIS Theatre Group Atenas; Summer School PARTS Bruselas; Espacio LEM, Planta de investigación & creación transversal, La hormiga Teatro CABA, entre otros.
Melina Seldes was born in Buenos Aires. For 20 years her life has moved between Europe and Argentina
Her identity is forged in the 'in-between' of things, the space between the question and the answer, the interstice between different cultures
Performance artist. She performs, embodies, dances, acts. She makes her own body a manifest. Words captivate her and keep her in constant movement. This is her greatest political act.
For more than 10 years she has developed a continuous theoretical-practical research which looks at the behaviour of the body, action and language. This has involved hundreds of practitioners, generating questions and exchanging reflections with artists and thinkers from diverse adscriptions. She direct CILEM (Research centre) and develops exchange programmes.