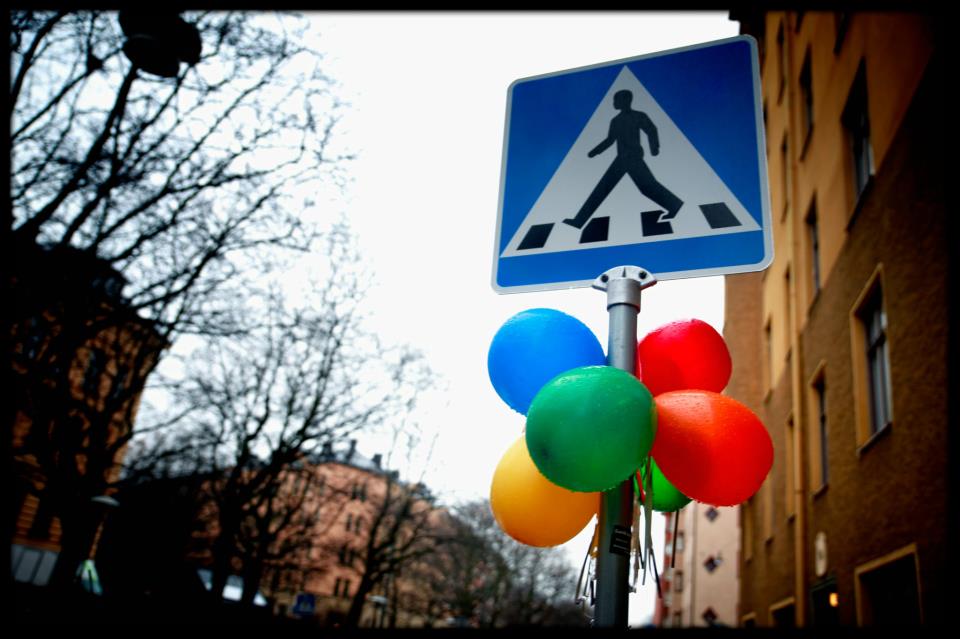 OPEN CALL // Buenos Aires city


el Intérprete* _ the Performer
About the Programme
El Intérprete* is a training, creation and discursive exchange experience focused on the relationship between  performative body – use of language – theatrical event – context.

In El Intérprete, theory, practice and its application cross constantly, allowing the development of broader forms of performance, movement and bonds, generating a greater capacity to 'put the body' at the service of its own exposure, of our speech/actions.
Its objective is to break through an intensive period of permanent questioning and practice.

The programme offers a context of exchange and collaboration which integrates diverse practices and fields of knowledge. It contemplates instances of group work and individual tutorials. It  perceives research processes as a constant state of nourishing itself, creative processes, discursive development, the documentation of practices and a critical position statement of its participants.
El Intérprete allows collaborative work between performing artists, academics, self-taught practitioners and professionals of the arts in its broad disciplinary spectrum.
El Intérprete_the Performer is the result of more than 10 years of teaching experience, performance research and of a sustained dialogue with other professionals on a national and international level. Each programme is re-thought in relationship with the specific cultural needs and contexts of artistic production at a given time and place.
Melina Seldes. International performing artist, researcher and teacher. Director of CILEM (Research Centre) and founder member of the non-profit organization LEM. Graduated from ArtEZ Univeristy (NL) y Royal Holloway, University of London. She designs training programmes and coaches artists and companies. She has taught and performed in  Argentina, Spain, Portugal, The Netherlands, Belgium, Scotland, England, Germany, Switzerland, Greece, Turkey, Italy, Hungary, Chile and Austria. Performer and collaborator for the swiss company PiccoliProduction since 2003 and since 2005 for Angus Balbernie (UK), between others. Member of Fingersix and IDOCDE in Europa; and of ESCENA and Planta in Argentina. In Buenos Aires, between 2007 and 2017 she was a member of the company Iasparra&Seldes was artistic director of Espacio LEM, an independent theatre and studio as well as coordinator of Residencias Mil Focos and the Training programme for Performers.
2. Dynamics and core of the work
Together with the development of performance and communication skills, the programme aims at artistic and theoretical growth in professional and academic international fields.
To that end it proposes interdisciplinary dialogue with guest lecturers (philosophy, dramaturgy, politics, Art Market), actions in public spaces, open practices and showings.
The programme includes: group and individual work prior and after the course, 4 weeks of intensive work in Buenos Aires city. In addition, at the end of the course, each practitioner is offered mentoring and personalised support for the development of their project (oriented towards production, travelling, creation, studying and/or networking).
The programme embraces its participants for a minimum period of 3 months.
*Practices and discussions are lead in spanish and english and take place at venues in the city of Buenos Aires.

El Intérprete_the Performer combines three axes of work:
1. Somatic practices 2.  Creative labs  3. Critical reflection meetings and sharings
Activities are grouped following these dynamics:
1. Release technique: Applied to the alignment of the body, movement research and improvisation; performing tools and communication skills.
2. Thorough creative processes, whether collective or individual.
3. Exchange:
– Political positioning of one's own practice
– Theories on the use of the body
– Reflections on performance practice
– El Intérprete_the Performer from the point of view of philosophy, politics and the art market.
Theoretical gathering and discussions
A. Mechanisms and tools to develop a particular vision / execution of cultural activities.
B. Repercusiones, benefits and costs of the cultural worker, the dialogue and exchange with the independent, private and public sector.
4.  Physical training (functional)
2.1. International and institutional links
A distinctive characteristic of the programme is the encouragement of its participants in their international connections. On the one hand, putting them alongside all those who have been through this practice in different geographical locations and on the other hand with practitioners, teachers and  artists to generate a network to contain and disseminate their projects.
The practitioners of El Intérprete_the Performer become members of a Community/blog, an intercontinental network of artists, venues and curious investigators, bold and politically engaged, connected by shared concerns:
*Curiosity in learning and making processes
* Spirit of experimentation
*Conception of artistic creation as a permanent practice in dialogue with collegues and audiences
In El Intérprete_the Performer practitioners develop their artistic skills at the same time as exercising their work in institutional contexts. The possibility of interacting on a local and national level, as well as getting in contact with international networks, offers a challenging and stimulating environment.  Belonging to a cross-border collective brings contention, and the opening to new working and creative horizons. At last, It presents opportunities to self-generate diverse sources of work within the cultural environment.
3. Objectives
The main purpose of the programme is to generate both safe and uncomfortable contexts in which practitioners can exercise being in relation: to others, to their own motion and with their community.  El Intérprete proposes to create a space in which thinkers, academics, artists and witnesses from diverse fields can come together to observe what emerges from the encounter.  Its greatest motivation is to offer practitioners strategies to generate projects; tools for empoweringand communicating their practice; as well as ways to access and deepen their own perception processes.
3.1 El Intérprete_the Performer
Has the capacity to question themselves and to perceive the others. Trains themselves to be able to the encounter with an Other and to produce collective knowledge.
Carries out somatic calculations at speed. Is capable of organising information, stimuli and desires and make decisions while in action. Has the ability to give voice to their own processes and opinions, to name physical experiences and to observe their impact.
Exercises saying yes and no in the context of collective practices, as a fundamental part of their empowerment.
4. BENEFICIARIES
The programme proposes an intensive research experience directed to those willing to deepen the movement of the body, the movement of thought and their mutual implications. The performer feels desire to expose and share their actions, to find the crosspoints between sensation and thought, to take positioning, inhabit the body and discover what it can provoke.
El Intérprete calls for practitioners who are thoughtful, proactive and interested in bonding from their singularity, affecting and being affected by working with others. Through performance practices, theoretical discussions, and exchange activities, the Programme intends to integrate itself into the personal project of each participant, and to generate a context of dialogue between particular instances of individual processes, highlighting singularities and broadening the imagination.

The Programme promotes and supports practitioners in the structuring and making possible their own initiatives. By placing the focus on the relationship with our body in its wide spectrum, it is intended not only for performing artists, groups and makers, but in general for those who work with public presentations or group dynamics, and who are interested in the benefits of applied dance.
4.1 Process of selection
El Intérprete is founded on the exercise of feedback and exchange. Each aspiring candidate should feel the need and desire to share their interests, wonders and/or research, even if its just in its initial fase.

At the moment of applying, personal materials that are considered relevant such as CV, portfolio, links, past and current projects should be accompanied by a brief letter of intention in which concerns and current projects together with desires of sharing with peers during the process.
A maximum of 12 practitioners will be selected, interviews will be arranged online, and an initial group task will be given.

5. SCHEDULE
Due to public circumstances related to Covid-19, which includes in Argentina, obligatory lockdown til at least May 24th, the winter edition of the programme will happened online.


Application: from 1st January til 15th June 2020
Interviews: til 15th June
Duración of the Programme: 1st July til 31st August 2020.
Starting
1st July 2020.
Two group meetings : between 1at and 5th July to be arranged with all participants. 
– A working day for preparan and solving technical issues both technological and lightwise, as well as advice in finding the best possible internet connection.  
– Group exchange and opening: 3 horas.
Experiential activities
Intensive: From 6th to 24th July
Monday to Friday 10 to 14hs
Saturdays from 10 to 13h
Friday 24th july Open presentation
Closing: Saturday 25th July from 10 to 14h 
Continuity
Two group meetings between 1 to 31st August
Individual mentoring: within August 2020.
The programme will happened in ZOOM platform .

Fees COVID 2020

The fee includes technical advice and a booklet with the bibliography used during the course
Payment facilities can be looked at an individual basis, considering the current international situation.

Practitioners from overseas / Foreigners who have attended a previous edition: USD480
Practitioners from overseas / Foreigners: USD600
Argentinians or Residents in Argentina: 3 installments of $8000

7. COLLABORATORS
Pablo Ariel Bursztyn: Swiss based Argentinean actor, director teacher  and dramaturgist
Ana Clara Giannini: Art curator and theoretical
Demián Adler: cultural manager
Pablo Ragoni. Argentinian actor, writer, director, creator and researcher. 
Victoria Ruzal: Physical trainer
Virginia Fornillo: distributor